Vote Today To Avoid Unnecessary Tax Increase in GP
Oct 16, 2019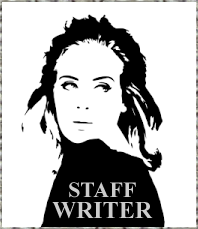 Staff Writer
Taxpayer Alert …
The Grants Pass Fire District Proposal Is Illogical, Misleading, and Totally Unnecessary
IT DESERVES A NO VOTE FROM ALL PROPERTY OWNERS AND TENANTS
Illogical
It offers the exact same service that city residents already have but would cost 13% more than the levy it would replace. Our existing levy cost $1.79 per $1000 of assessed value. The replacement district would cost $2.03. The increase will only pay for unnecessary duplication of infrastructure to serve the new district. It calls for creation of an additional City Fire Chief position that will cost taxpayers, including benefits, approximately $130,000/yr. The current Public Safety director would no longer supervise the City's fire division which means he"ll be supervising 30% fewer employees but will have no salary reduction. Plus administration costs specific to the new district will be needed – funds to set up and run departments for finance, technology, human resources, and legal – all departments the City already has but the district will have to duplicate.
Misleading
The ballot language describing this proposal is very misleading. It states: "If the district is formed, the permanent tax rate could never be increased per state constitutional law." Be very careful before jumping to erroneous conclusions.
Most people would probably incorrectly think that statement means what we'll pay for fire protection can never increase. However, Oregon law (ORS 478.410) is quite clear that while the district cannot legally raise its base rate, it can easily request more of our money with a levy on top of the base rate.
That means to me when equipment replacement, building maintenance, payroll costs, PERS, or anything else exceeds initial estimates, we can expect the district's board of directors to ask for an increase with a levy just to maintain full service (which is what we already have for less money than they're asking).
Totally Unnecessary
The Grants Pass Public Safety Department and its Fire Division are very well funded, staffed, and equipped. Proponents of creating a new City Fire District falsely claim the need to "stabilize funding." FACT – the last time the City Public Safety levy was on the ballot in 2017 it won in a landslide, 71% – 29%. GP Public Safety has consistently been supported like this for over 2 decades. There is no funding crisis.
No Need To Change What's Already Working Well
VOTE NO – IT'S MORE MONEY FOR THE EXACT SAME SERVICE
E-Mail: feedback@newswithviews.com