Former Sheriff Gil Gilbertson endorses Jonathan Knapp For Sheriff
Oct 15, 2018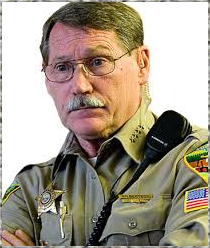 by Sheriff Gil Gilbertson
Why I endorse Jonathan Knapp for Sheriff
I had the honor, privilege and pleasure, of serving this community for eight years as your elected Sheriff. It truly is a complex and challenging vocation; vexed with an uncertain future, fiscally challenged with some complex obstacles to overcome.  I also wish to express my heart-felt gratitude for allowing me the opportunity to have served you.
Our citizens make up an amazing community and deserve nothing short of the best qualified and experienced candidate. That is why I whole-heartedly recommend considering Jonathan Knapp as the Sheriff to take us into the future.
I met Jonathan several years ago. He is a "son of Josephine County" having grown up in Josephine County; and as such, has an understanding of many of the unique challenges and issues this county faces.
Recently retired from the Maricopa County Sheriff Office, Jonathan brings with him an extensive amount of proven supervisor and budgetary experience.
Jonathan served as a Captain with The Salvation Army (15 years) as a Commanding Officer, the Finance Officer of the Southern California Division and the Administrator of the Alcohol Rehabilitation Center Administrator in Tacoma Washington among many other positions. He supervised hundreds of people and managed budgets in the tens of millions of dollars.
Jonathan brings with him experience acquired from Patrol, Investigations, S.W.A.T. Crisis Negotiations, Instructor, Detention Officer, Detective, Expert witness, Extraditions (nationwide), Personnel Evaluations and Internal Affairs Investigations, Advanced Traffic Accident Investigations, and Fraudulent Document Identification Certification to mention just a few of his qualifications.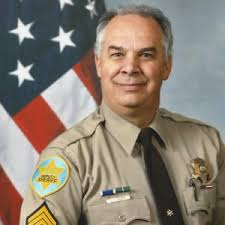 Jonathan brings with him a total of 30 plus years of successful management experience. Jonathan served as a Sergeant in the U.S. Air Force; Captain in The Salvation Army and Sergeant with the Maricopa County Sheriff Office. As a Sergeant with MCSO he supervised Patrol, Administration Duties, Director of the Sworn Hiring Unit, Supervisor in Property and Evidence, Immigration & Customs Enforcement, Initial Appearance Court, Court Tower Construction Liaison, and the Court Security Division Sergeant.
Jonathan holds a Master Degree in Business Management; Master degree in Disaster Preparedness; Bachelor Degree in Public Safety Administration; an Associate Degree in Ministry; Arizona POST certification (Law Enforcement Academy); Police Academy Certified General Instructor; certified in Immigration & Customs Enforcement (ICE); certified FBI Law Enforcement Executive Development Training; FBI trained Crisis Negotiator: and Critical Incident Stress Management.
Jonathan brings with him a wealth of business and BUDGET experience having served as a Finance Officer for the Salvation Army, Procurement Officer with the Maricopa County Sheriff's Office; as well as a small business owner. He knows how to find money and he knows how to make the best use of those monies so that they can be stretched as far as possible.
Personally, I find Jonathan a highly experienced candidate with the knowledge, proven experience, and drive to command such an important Office; with a receptive and open mind; and, an honest desire to serve this community well.
Respectfully submitted,
Gil Gilbertson (former Josephine County Sheriff)
© 2018 Gil Gilbertson – All Rights Reserved
Contact Jonathan Knapp: jon@knappforsheriff.com